The advent of high-throughput technologies in the field of genomic sciences and systems biology has brought about a revolution in primary prevention.  From the early era of sequencing when short genomic reads were being characterized to the current era where the idea of personalized genomes has become a possibility, science has progressed tremendously. Omics refers to the review of specific types of medical information on a complete and comprehensive spectrum that ends in the suffix – omics. Omics-based medicine and systems biology will realize a new approach to practicing medicine – personalized, predictive, and precise medicine.
.  .  .
Human Genome Project- The beginning of a new era of personalized medicine
The Human Genome Project (HGP) was the first step toward personalized medicine when it completed the sequencing of the first complete human genome. Whole-genome sequencing refers to the entire genome (your complete set of DNA, or deoxyribonucleic acid) being sequenced. The HGP was led by an international team of researchers leading a scientific research effort to determine what parts make up human DNA, and also of mapping and identifying all of the human genes of the human genome. Despite recent technologies driving down the cost, it is still been expensive making it unfeasible for most to conduct individual genome sequencing. Recent advancements in technology resulted in a marked reduction in the cost thereby enabling personalized Whole Genome Sequencing (WGS) which allows for the characterization of disease on a molecular level.
An even more promising alternative to the WGS is the whole-exome sequencing (WES) which permits the study of only the exonic or functional regions of the genome. This means instead of sequencing your complete set of DNA, you are only sequencing the protein-coding regions of genes in a genome. This technology is a fraction of the cost of WGS. WGS is a promising and cost-effective step towards the development of therapy tailored to individual needs.
Going beyond the genome: Exploring the other omics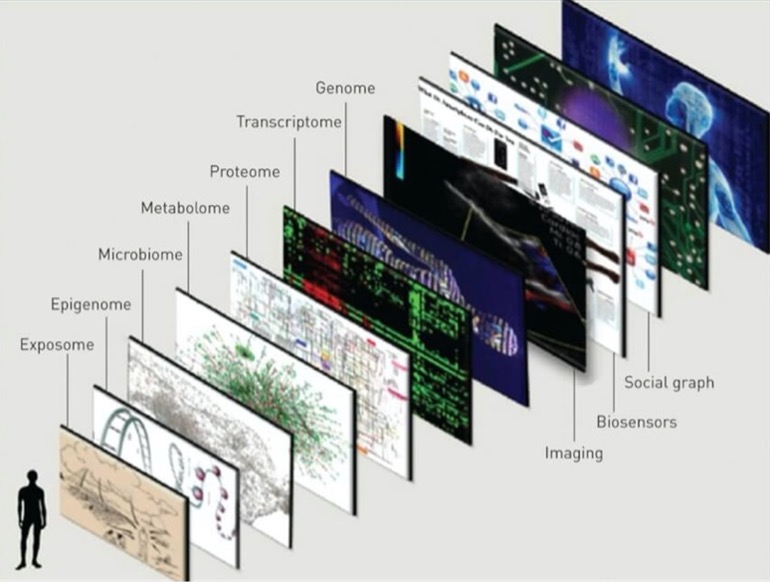 Transcriptomics
Transcriptomics is the study of the transcriptome, or the entire RNA transcripts including the mRNA, non-coding RNA, and small RNAs, produced by the genome. The goal of transcriptomics is to detect which genes are expressed in the given sample. By collecting and comparing transcriptomes of different types of cells, clinicians can gain a deeper understanding of what makes a specific cell type, how that type of cell conventionally functions, and how changes in the regular level of gene activity contribute to disease.
Proteomics
Proteomics is the study of proteomes. A proteome is the entire set of proteins that are produced or modified by an organism. Proteomics provides important insights into our understanding of cell signaling, a key aspect of biological life. Cell signaling allows cells to perceive and respond to the extracellular environment allowing development, growth, immunity, and more!
The growth of proteomics has helped in providing insights on the data missing from transcriptome analysis. Proteome research is currently being used in the characterization of diseases like cancers, studying the effects of post-translational modification (chemical modifications that play a key role in functional proteomic), and biomarker discovery. Proteomic technology is extremely complex but new proteomics tools have enabled researchers to dive deeply into signaling networks, allowing them to find out information on interactions among key molecules.
Metabolomics
Metabolomics is the study of small molecules, commonly known as metabolites, within cells, biofluids, tissues, or organisms, produced as a consequence of the metabolic processes. These small molecules constitute the metabolome and their study provides insight into various biological pathways involved in common disorders. Further advancements in metabolomics will aid in disease risk assessment, diagnosis, and therapeutics. Profiling of individual metabolites can be very beneficial for biomarker discovery which in turn is useful for the early diagnosis of the diseases and for personalized therapeutic strategies.
Epigenomics
Epigenomics is the study of the complete set of epigenetic modifications on the genetic material of a cell, known as the epigenome. The epigenome consists of a multitude of chemical compounds that can tell the genome what to do. The genome is passed from parents to their children and from cells, when they divide, to their next generation. Much of the epigenome is reset when parents pass their genomes to their children; however, sometimes, can be inherited from generation to generation. Interestingly, lifestyle and environmental factors (such as lifestyle, diet, and disease) can expose a person to pressures that prompt chemical responses which result in changes to the epigenome throughout a person's life. Epigenomics is a fascinating field as it is vital to better understand the human body and to improve human health. Emerging epigenomic map technology will facilitate better prevention, diagnosis, and treatment of disease.
Microbiomics
Microbiomics is the study of microbial cells – including bacteria, fungi, protozoa, and viruses that collectively constitute the microbiome. The human microbiome is the aggregate of all microbiota in a human body. A large body of research has demonstrated a strong association between the gut microbiome and disease. Microbes ( a microorganism) have been associated with neurological disorders ranging from degenerative diseases (such as Alzheimer's, Parkinson's, ALS, and dementia) to mental health disorders (such as depression and anxiety) that are becoming, unfortunately, commonly diagnosed today. Microbiomics is a key component in personalized medicine as novel correlations between the human microbiome and health and disease are routinely emerging, furthering our quest for personalized medicine.
Pharmacogenomics
Pharmacogenomics assesses how individual genes affect drug interactions. It has been found that the same drug may produce variable effects on different individuals based on the differences in their genomic background. Genetic information could thereby assist in assigning drug doses to individuals based on their needs. It could also be very helpful in reducing the adverse effects associated with drugs.
Advantages
Omics testing is a very promising technology with a huge number of potential benefits. Capable of revolutionizing the healthcare and drastically improving health and lifestyle, this technology anticipates the development of personalized medicine.
In addition to its impact on patient care, it will also allow a deeper understanding of the disease pathogenesis, early diagnosis and intervention. Biomarker discovery is another potential advantage of Omics testing that will revolutionize diagnosis allowing us to delve deeper into disease risk factors and causes. Omics testing as a whole would be able to answer the problems arising from the complexity of the disease phenotype. Biomarker discovery is another potential advantage of omics testing providing useful signatures of disease. Pharmacogenomics will be relevant in clinical decisions about prescribing the best medication for you.
Future of Healthcare
Personalized Medicine has become the most modernized trend disrupting the healthcare industry in the most recent years. There has been a paradigm shift from 'one-size -fits all" towards a precise and personalized approach.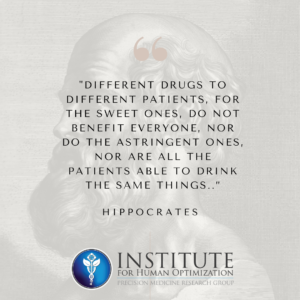 The quest for personalized medicine has resulted in various advancements to achieve targeted care paths with a personalized multi-omics approach. With new technology, the interrelationships between the human genome, the microbiome, the metabolome, the proteome, the epigenome, the transcriptome, and other factors have shown to provide a better picture of our health journey, are just starting to be revealed. Researchers and clinicians have access to a new and thorough view of the molecular manifestation of diseases and with emerging technologies, can translate that into helpful advice that can be used in the prevention of diseases together with improved diagnostics and cure. In the future, Omics-data will utilize the patient's individuality including their genetic make-up, lifestyle, and exposome which is defined as the " totality of exposure individuals experience over their lives and how those exposures affect health. " in decision making when it comes to disease management.
More about The Institute for Human Optimization
The Institute for Human Optimization we believe that Omics-based medicine and systems biology will realize a new approach to practicing medicine – personalize, predicative, and precise medicine. We are committed to helping you create a personalized plan for living your longest, healthiest life possible. My team and I leverage the most cutting-edge advances in genetic testing, nutritional analysis, and functional medicine to get to the root biological imbalances that cause aging.
The Institute for Human Optimization was created with the intention of pursuing a highly personalized approach to longevity medicine to help enhance healthspan. Where lifespan is the actual number of years we're alive, healthspan is how many of those years are spent in health and wellness.
We believe that a long healthspan – not just a long lifespan – is the most important thing you can cultivate. A long healthspan means you don't miss out on life as you get older. It means remaining independent and having the vitality to travel and see the world. A long healthspan means that you can be there – in full body and mind – for the people who need you the most and that every day will feel like a gift.
We know that each person is truly unique. From DNA to iris, we all possess a blueprint that is genetically inherited and environmentally influenced. By gaining a deeper appreciation for the person on a molecular level and addressing the root causes driving disease, we can help promote optimized health through our unique scientific, N of 1, approach to individualized care.
The Institute for Human Optimization provides the most comprehensive, data-driven, personalized approach to wellness. It is:
· Predictive – We use genomics and advanced biomarker testing to risk stratification and empowerment.
· Personalized – We use data-driven health information to curate actionable change for disease mitigation and prevention.
· Preventive – We utilize highly individualized programs tailored to your unique genomic blueprint.
· Participatory – We empower engagement in personal choices, which allows for improved outcomes and enhanced results.
I am so excited about the possibility to support you on this cutting-edge journey to extend your lifespan AND your healthspan. Click here to schedule Your Longevity Equation Epigenetic Consult! Can't wait to meet you!
https://ifho.org/wp-content/uploads/2021/04/595C0165-FB35-4B7C-B0B5-14C6EB54268C_4_5005_c.jpeg
315
828
Anil Bajnath
https://ifho.org/wp-content/uploads/2022/05/IFHO_logo_2022_Color-1.png
Anil Bajnath
2021-04-26 08:30:00
2021-04-25 19:11:58
THE OMICS OF MEDICINE